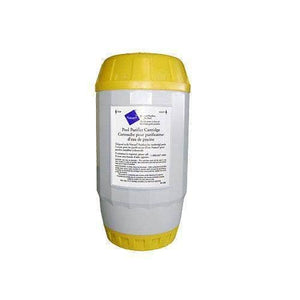 Nature2 Claritec Mineral Purifier Cartridge - W29035
Nature2 is a water purification technology for swimming pools that provides the purest, clearest water imaginable. The Nature2 system consists of a Nature2 Claritec Mineral Purifier Feeder and a cartridge (sold separately) which is replaced each year.
When using Nature2 you can reduce the level of chlorine used by up to 80%. Nature2 is powered by water flow there is no electricity required and no moving parts.
NATURE2 IS A NATURAL MINERAL PURIFIER FOR SWIMMING POOLS THAT GIVES THE PUREST, CLEAREST WATER IMAGINABLE