AlgaeFree Pool Blocks Algaecide 1.5KG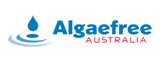 A 5 Pack of AlgaeFree Pool Blocks 1.5 Kg Will Treat Your Pool For 3-4 Months!
Pool Blocks all season algaecide is an extra strength, slow release solid tablet algaecide suitable for chlorine and salt water pools. This product eliminates all forms of green, mustard and blackspot algae to deliver clean, sparkly results.
Pool Blocks are used by commercial pools, hotels and by local governments to control algae in water sources. This product contains more than twice the active ingredient of most standard competitor algaecide products to ensure the longest possible treatment period. Using Pool Blocks regularly prevents blackspot algae and keeps your pool blue when chlorine or salt levels drop.
Features:
Blackspot, Mustard & Green Algae Killer
Eliminates algae from walls, grouting & steps
Reduce chlorine consumption
Handy monthly slow release tablet
Ideal for salt or chlorine pools
Long life algaecide for summer or winter
Directions For Use:
 Initial dose – place one pool block per 25,000 litres of pool water in the wire basket when the pump is running
If algae persists, a monthly maintenance dose of one block per 50,000 L or ½ block per 25,000 is required
Adjust pool water pH and maintain between 7.2-7.6 during treatment
Brush walls weekly when treating blackspot algae
Use in conjunction with chlorine or an approved bactericide when swimming
Do not contaminate irrigation or drink water supplies or aquatic habitats by cleaning of equipment or disposal of waste
Do not reuse empty container